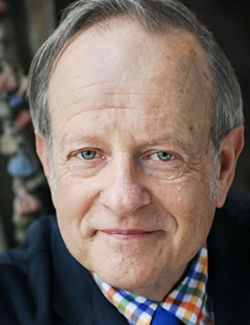 Using 7 Kinds of Readers to Bullet-Proof Your Book
Guest Post by Book Agent Michael Larsen
The following is a guest post by literary agent Michael Larsen, who will take it from here….
Using 7 Kinds of Readers to Bullet-Proof Your Book
You won't get your book right by yourself. So before approaching agents or editors, you must ensure that every word is right and your proposal or manuscript is as enjoyable to read as you can make it. One essential step: create a community of seven kinds of readers to advise you on how to improve your work:
1. Friends and family
2. Potential buyers of your book
3. Literate, objective readers
4. An on or off-line critique group whose members will give you feedback as you write your proposal or manuscript and when you finish it.
5. Experts and authors who are knowledgeable about your kind of book
6. A devil's advocate, a mentor who can combine truth and charity, spot everything in your work that you can improve or remove, and show you how to do it
7. A freelance editor, an optional possibility if you're not getting the help you need from your reading network. Use your networks, the Web, or Literary Market Place to find an experienced freelance editor who has worked on books in your field that have been published by houses that you want to publish your book. But don't rely on just one edit or pair of eyes.
Write this injunction in large letters on every copy of the proposal or manuscript that you share with your professional networks online or off:
Spare the Reader, Not the Writer
Models to emulate include Jack Canfield and Mark Victor Hansen, who share their stories with forty readers, ask them to grade the stories on a scale of one to ten, and use just the 9.5s and 10s. Ask your readers for an overall rating for the writing and impact of your work, and ratings for anecdotes or scenes in your work that you want to have humorous, dramatic, or inspirational impact. Ask them to email you how your book affected their lives, valuable information you can use in talks, books, articles, and on your website.
_____
This post adapted from the upcoming fourth edition of Michael's book How to Write a Book Proposal (Writer's Digest, April, 2011; the current third edition can be found here). Mike also wrote How to Get a Literary Agent, and coauthored the second edition of Guerrilla Marketing for Writers: 100 No-Cost, Low-Cost Weapons for Selling Your Work. This is Michael Larsen's Blog.
Michael is a member of the Association of Author's Representatives, and partner at Michael Larsen-Elizabeth Pomada Literary Agents, which specializes in commercial and literary fiction and nonfiction (Michael and Elizabeth), and YA, paranormal, genre fantasy, science fiction, and horror (Laurie McLean).
Michael and Elizabeth are co-directors of the San Francisco Writers Conference.